Carrie Hoffman Launches her Tata Collection for Breast Cancer Awareness Month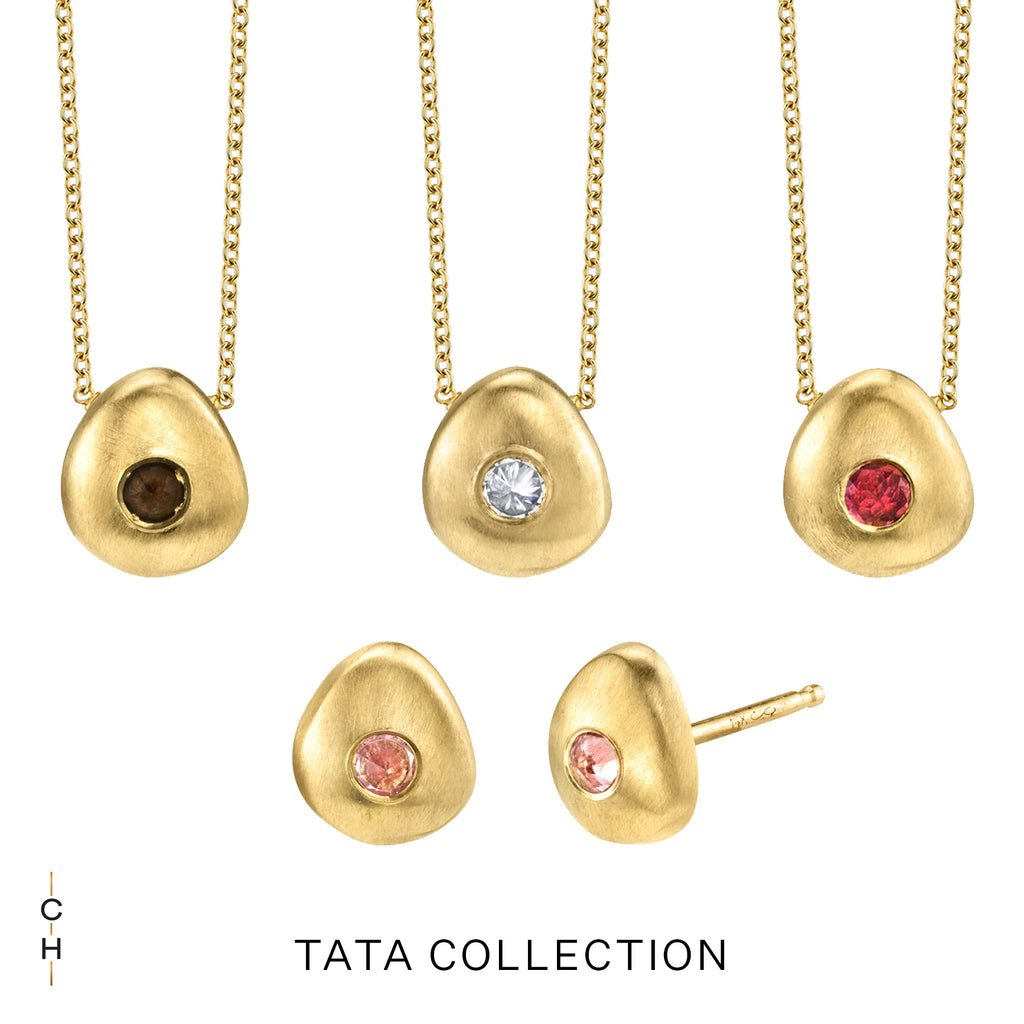 October is Breast Cancer Awareness Month. As a recent breast cancer survivor, Carrie Hoffman was inspired by all of the amazing, dedicated people working to find a cure for this disease and wanted to create something special that speaks to those who have been touched breast cancer.
The Tata Collection is comprised of a minimalist, modern silhouette that represents the woman's breast.  Each piece is made of responsibly sourced stones and solid 14k gold, and because all of us are different colors with different experiences, each piece is available in an array of colored stones - smokey topaz, garnet, pink tourmaline, pink sapphire, white diamond, or black diamond- that showcases what make us all unique. Each stone is set inverted to invoke the nipple shape, and as well, there is a version with an engraved scar for our sisters who were not able to keep their nipples.
Carrie is dedicated to enhancing research for this epidemic, and is donating a significant portion of wholesale proceeds of this collection to the Breast Cancer Research Foundation. You can read more about this non- profit at www.Bcrf.org.
Shop the Tata Collection here.