Astral Spheres, the latest collection from Carrie Hoffman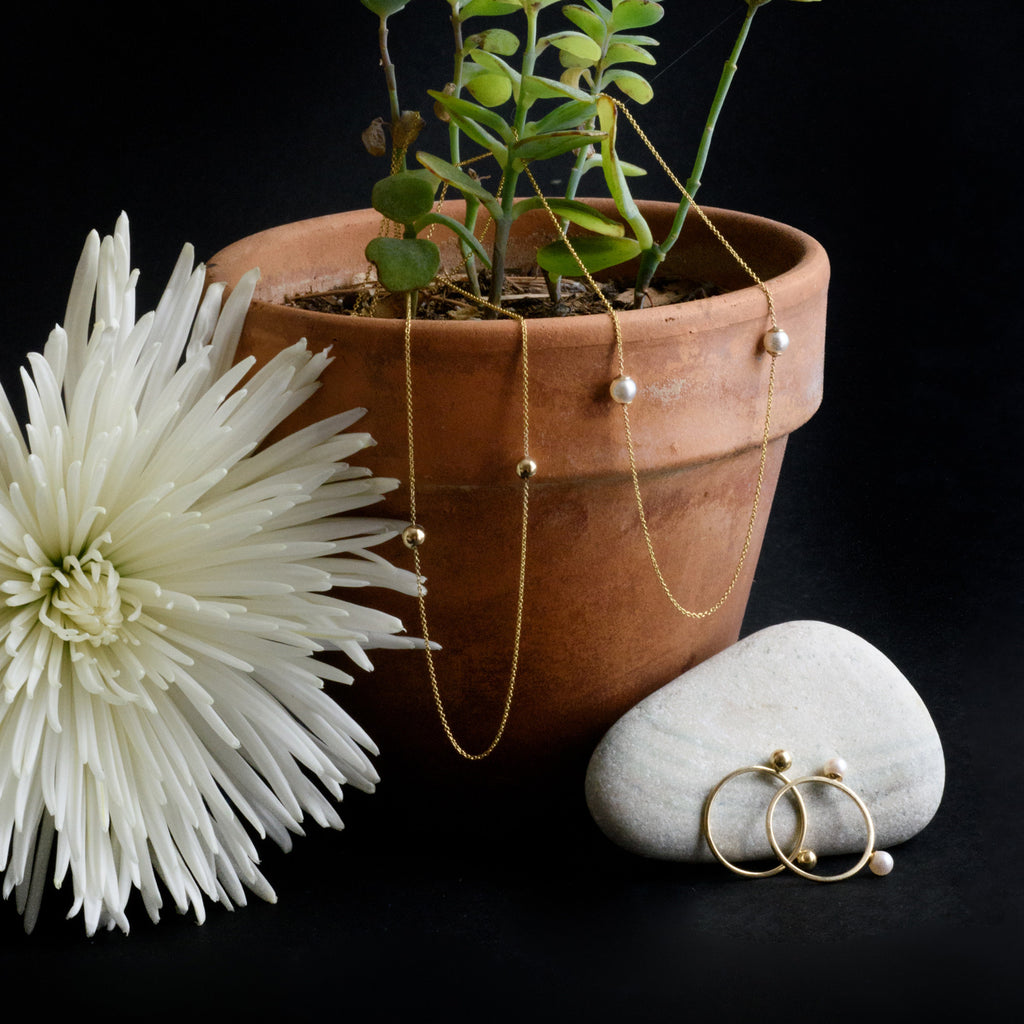 Inspired by the simple complexities in our world, Carrie Hoffman's latest collection, Astral Spheres, features subtle details affixed to traditional shapes- adding a bit of modernist detail to an otherwise classic silhouette.
The greatest part about this collection is that, much like all of our pieces, these go great alone, or paired with other items for a layering effect. Pair the Single Sphere Ring with the Wedge Ring for a bold look, or style it down with a Top Bar Ring. The Half Moon Necklace looks great next to the Straight Bar and Polyhedron Necklaces, and the Short Double Sphere Stud adds just a bit of glamor to the Tiny Sphere Hoops. The Getty Ring is fantastic alone, and can be engraved with initials, words, or your favorite constellation. 
Shop the new collection here.